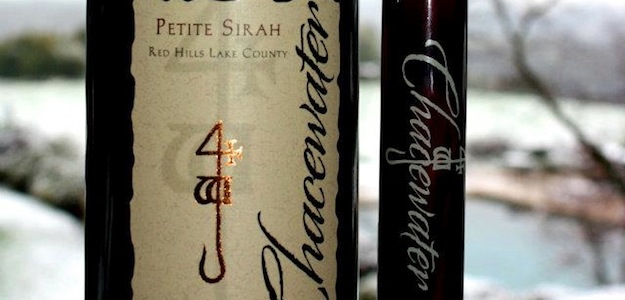 05 Jun

2019 Auction at Chacewater

Lake County, CA — The Lake County Wine Auction, the county's largest charity fundraiser, is proud to announce that this year's event will be held at Chacewater Winery in Kelseyville. We will be putting up a huge white tent on the expansive lawn to create a truly spectacular site. With it's central location and easy access, the venue is expected to attract record number of participants. Since it's inception, the Lake County Wine Auction has raised $1,597,252 to benefit local groups and organizations.

Paul and Kellye Manuel the owners of Chacewater, will be our hosts and co-chairs for this year's event. Their support is deeply appreciated.

This year's auction will begin at 5pm and end at 11pm. Tickets are $150 per person and may be reserved through the Lake County Wine Auction website, www.winealliance.org or by calling 866-279-WINE.

The Wine Auction board of directors has decided to focus this year's event on Education and Fire Relief, by pledging to direct more than two-thirds of the money raised to those categories.

Art programs in the five Lake County high schools will lead our giving in the education category followed by grants to The Woodland College and Lower Lake High School Culinary Arts programs, the Lake County Symphony's music education program, and the Lower Lake School House Museum for their youth oriented outreach.

With Lake County's five fire districts under stress, they will receive the bulk of our funding in the fire relief category. However a special grant will also be made to the Middletown Arts Center for work being done to help their community to heal from their fire related trauma.

Mindful of the wine auction's tradition of broad based community giving, we also will be making targeted grants to support the Food Pantry's in Lakeport, Lucerne, Kelseyville and Middletown, the Meals on Wheels programs of the 6 county senior centers, The United Veterans Council, The Lake County Sheriff's league, Totes 4 Teens, Cub Scout Pack 7145, Hospice of Lake County, Operation Tango Mike, and Sponsoring Survivorship.

Wineries, caterers and restaurants from all over the area will feature a wide variety of fine foods and beverages with a three course dinner being prepared under the supervision of chef and instructor Rob Cabreros from the Lake County campus of Woodland College

Our success over the year's would not have been possible without the support of our valuable sponsors. This year, we are proud to welcome Redwood Credit Union as the presenting sponsor. Major sponsors to date include Calpine at the Geysers, Bella Vista Farming, Community First Credit Union, Beckstoffer Vineyards, Six Sigma Vineyard & Winery, Sysco Foods and Tribal Health.

Formed in 2000, the Lake County Wine Alliance is a 501 (c)(3) nonprofit organization operated under the guidance of a six-member volunteer board of directors with the purpose of supporting charitable and other local programs in the arts, health and community. The organization is also dedicated to promoting Lake County as a premier wine grape growing region and to promoting the region's celebrated wines. Members of the Wine Alliance board are Kaj Ahlmann, Lower Lake, president; Judy Luchsinger, Lakeport, vice president; Sharron Zoller, Kelseyville, secretary; Rob Roumiguiere, Kelseyville, treasurer; and Marie Beery, Kelseyville, and Bill Groody, Kelseyville, directors.